As of midnight my yarn diet goes into effect. 100 days , no yarn, the 08' KO is exempt of course.
Here is the yarn I got off ebay "Lagoon" merino super wash from EY hand paints: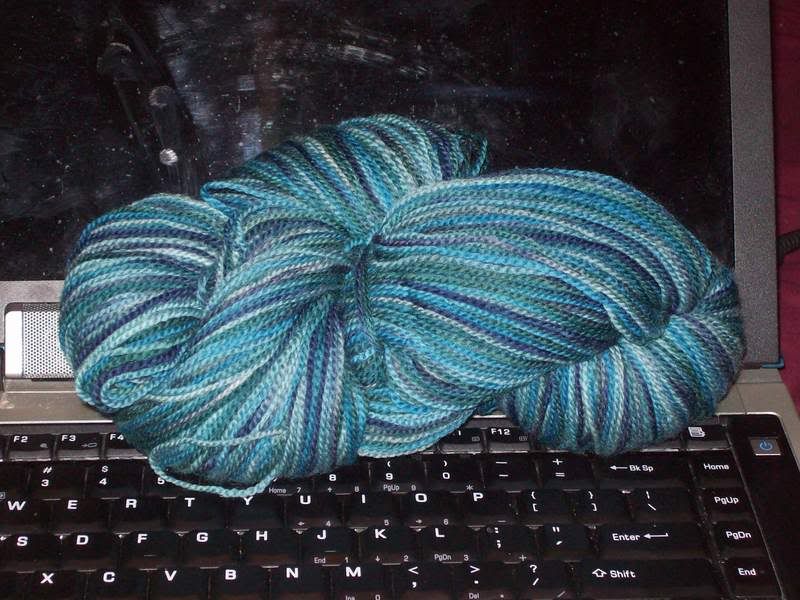 I also bought 6 skeins of Vannas Choice to coordinate with some I have for afghans for Christmas next year and.... 6 skeins of dish cloth cotton. I'm addicted! But the good news is, is that this is how I'm bringing in the new year: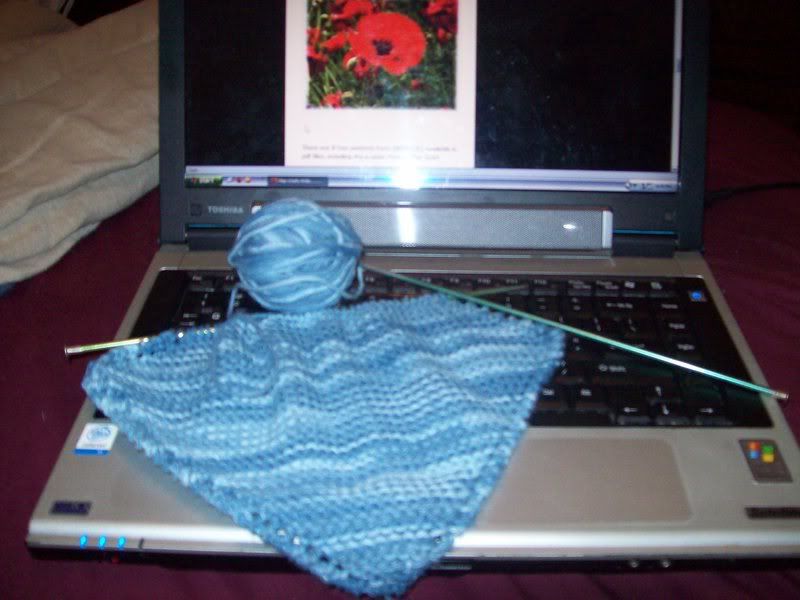 Knitting quietly at home listening to the new episode of cast on. I have to work tomorrow so there will be no partying for me, at least not tonight.
I'm getting tired of knitting socks for awhile. I may replace them with dish cloths for awhile.Lord knows that I can't buy anymore for at least the 100 days if not more.
Happy new years!