Ok, so I got my order from theloopyewe.com today!!!!!!!!!!!!!!!!!!! I can't believe how fast they were! I ordered on thursday it would have been here saturday, but I slept threw the mail man!
So here is what I got: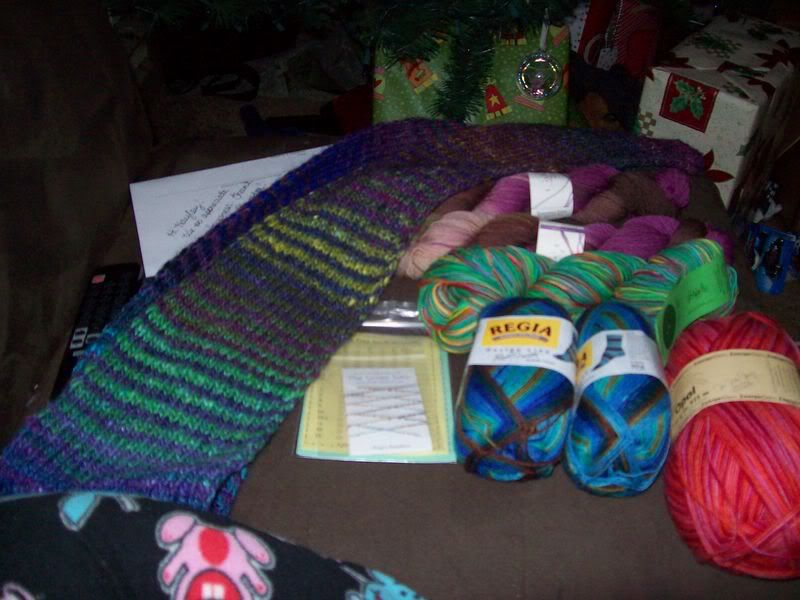 2 skeins of the Kaffe Fasset Regia, 2 skeins Lornas laces in Vera (Firefly fans will get that one) and a skein of Opal Neon in what I'm calling the Valentines day color way. It's red and pink and orange and to me it just screams construction paper hearts!Oh yea, and 1 skein of Jitterbug in Popsicle.
oh yea, and for that scarf up there in the corner? That would be my pay it forward from Norma of http:nownormaknits.typepad.com fame!
Here it is wrapped: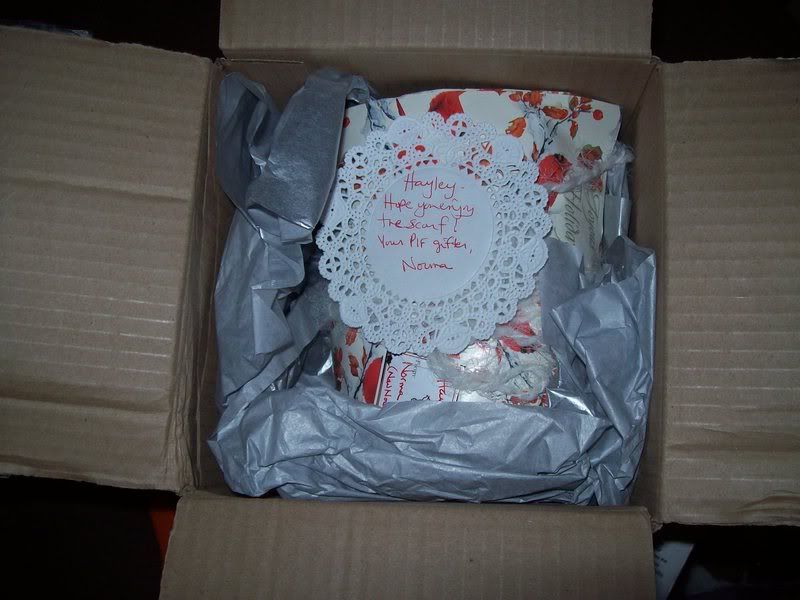 It is made from Noro silk Garden and is soft as I don't even know!
It is in similar colors as the Alpaca scarf I wear most days, and goes very well with the full-length leather coat my aunt gave me.
It will be well used, because we got a whole bunch of that cold white stuff yesterday.This is the view from my front door: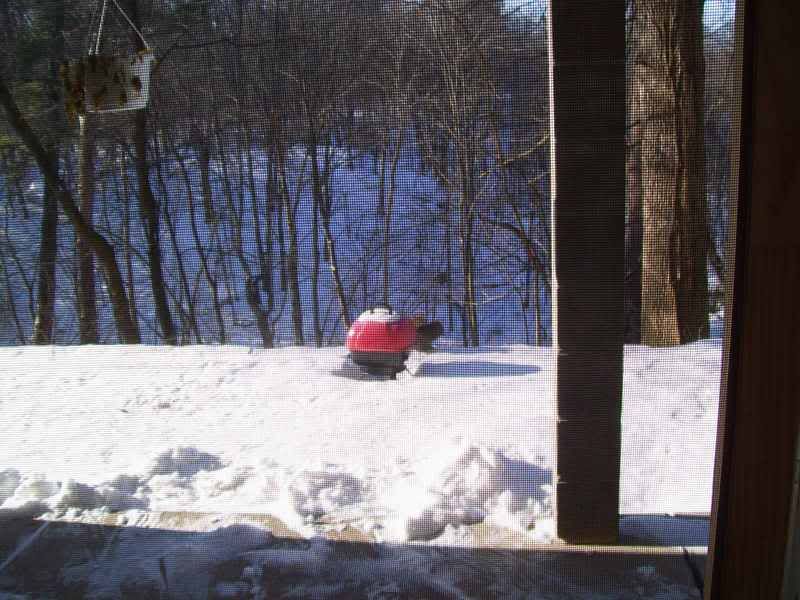 Do you see him? How about now?:
He's not even 6 feet from me and totally calm. In the summer the squirrels come right up to the door.The view is the one good thing being in this apartment building...
Anyway, I also got a $25 gift card to my LYS and $20 cash. The money will be going to my sweater fund. I'm planning on making Celtic Dreams next winter. Wish me luck. Oh, and by the way, does anyone know of a good heathered superwash that makes cables pop??
TTYL