The past 2 days have been very profitable in my knitting and just life in general.We got the tree put up and presants wrapped: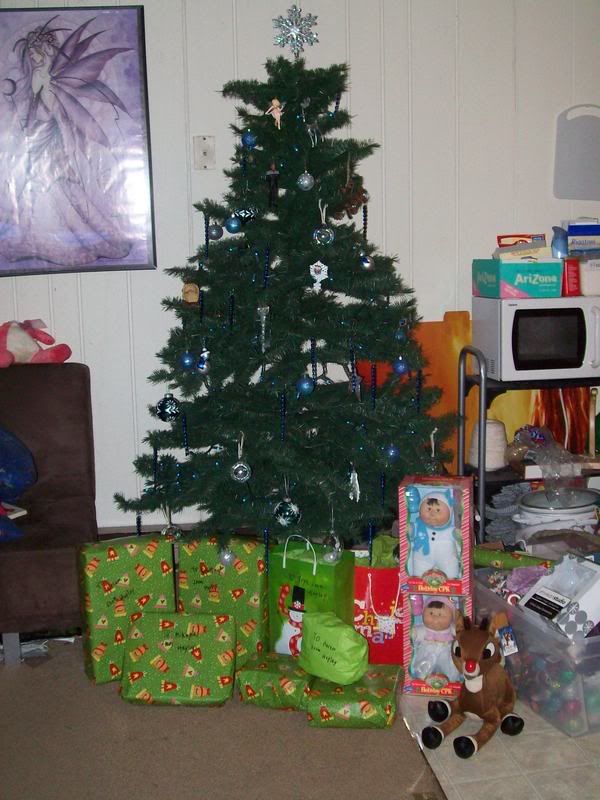 In the past few days I have finished Marcis socks: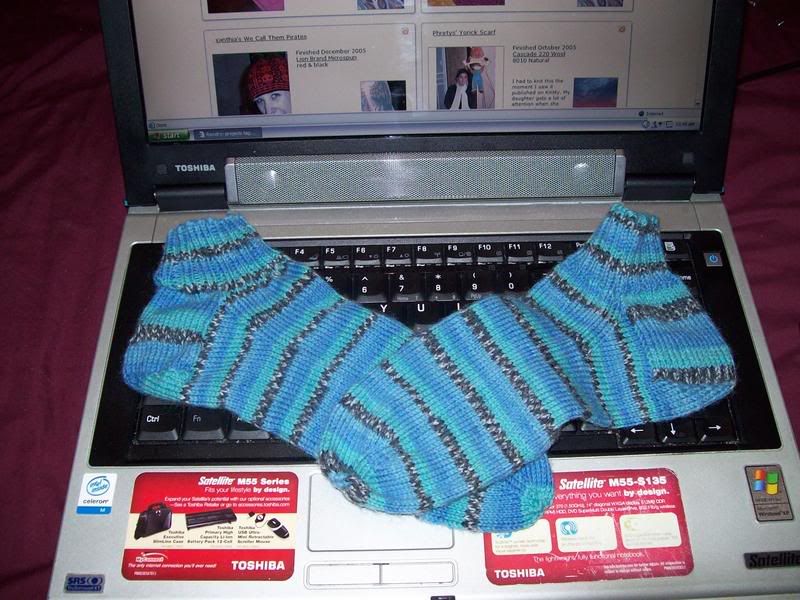 Wrapped: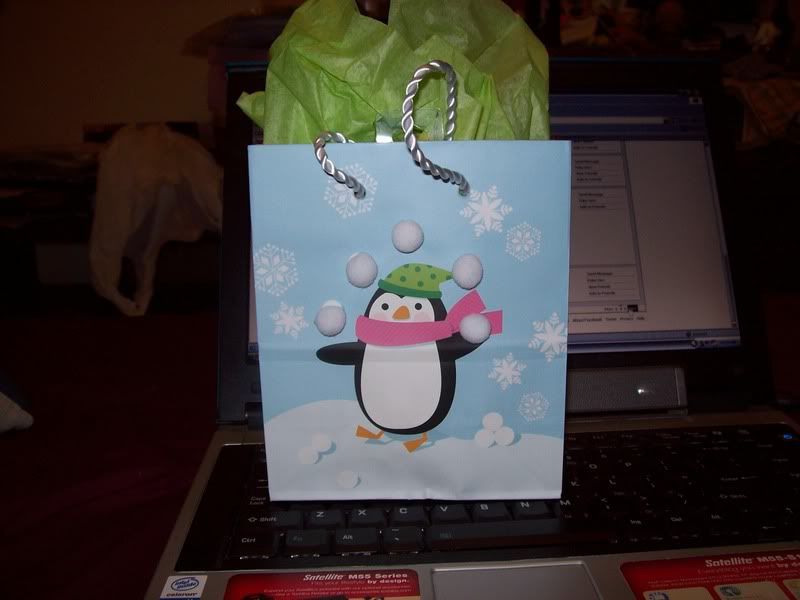 Fell in love and crochet a Baby it's cold outside sweater: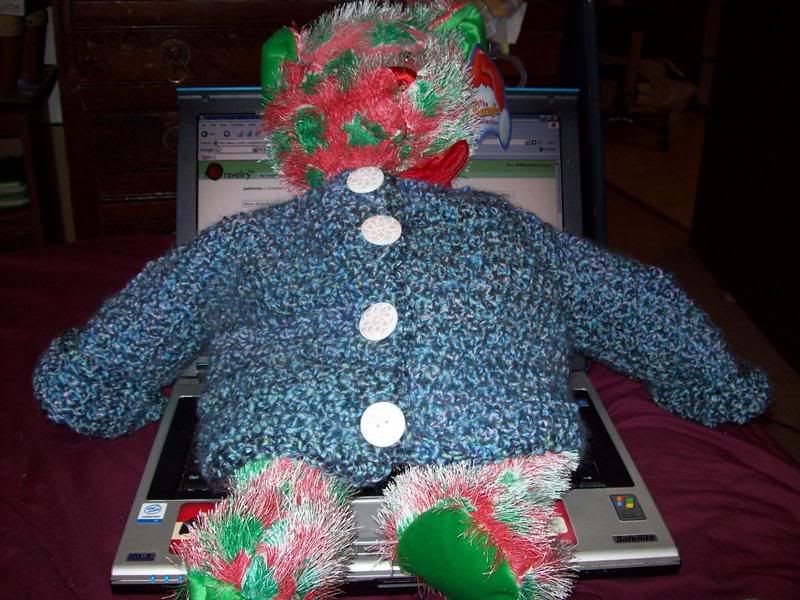 Moddeled by a bear I won along with a Rudolph out of one of those claw machines 2 for 1 on my first try for $1.
Tonight I finished the Green bunny turned bear. Ladies and Gents. Meet Mr.Green: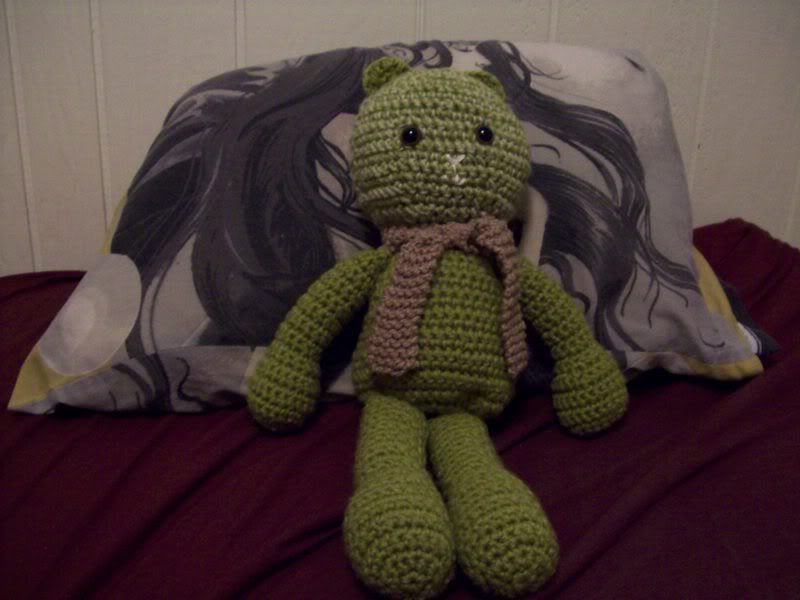 Knit out of 5/ish skeins of mystery goodwill acrylic on a g hook is SO SOFT. I'm talking crazy soft. LOVE HIM!
Now I'm off to diddle with some other yarn maybe tomten, maybe something new. I think I've earned it!