I finished my log cabin blanket last wensday.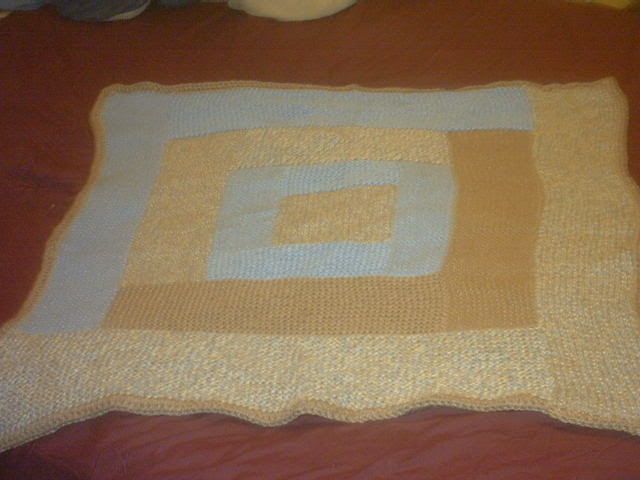 I'm now working on finishing my neices christmas sweater.I'm working on the front, I decided not to frog it so after I'm done with the front it's just seaming and I'll be done.I hope to get it done this weekend.
I'm 1/2 done with a pair of socks for my friend for Christmas.I started on the second sock last night.I think if I power though, and get that weekend off I asked, I should be done in well enough time.
I also finished the austerman step socks last week.
TTYL