This weekend has been about super cute things , item 1 Baby socks: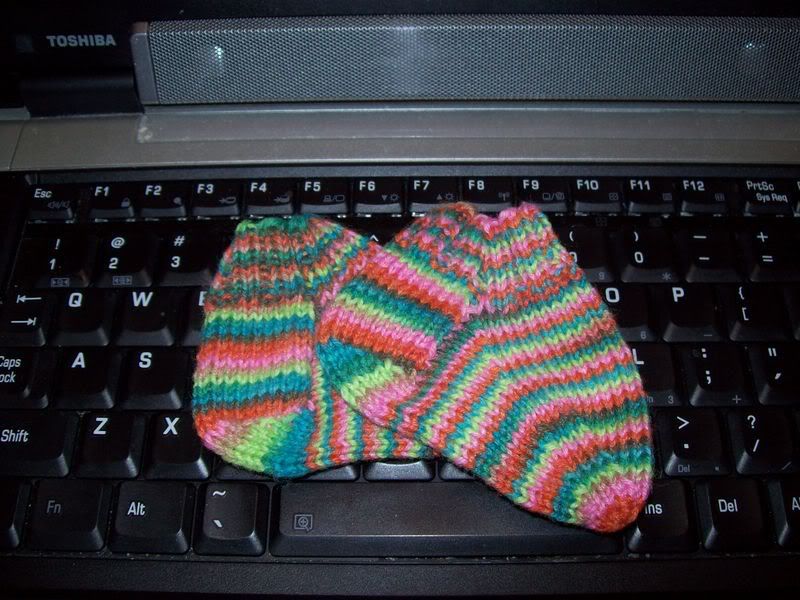 Made in Bernat hot soxs, a sock yarn I LOVE, but don't have access to.
Item #2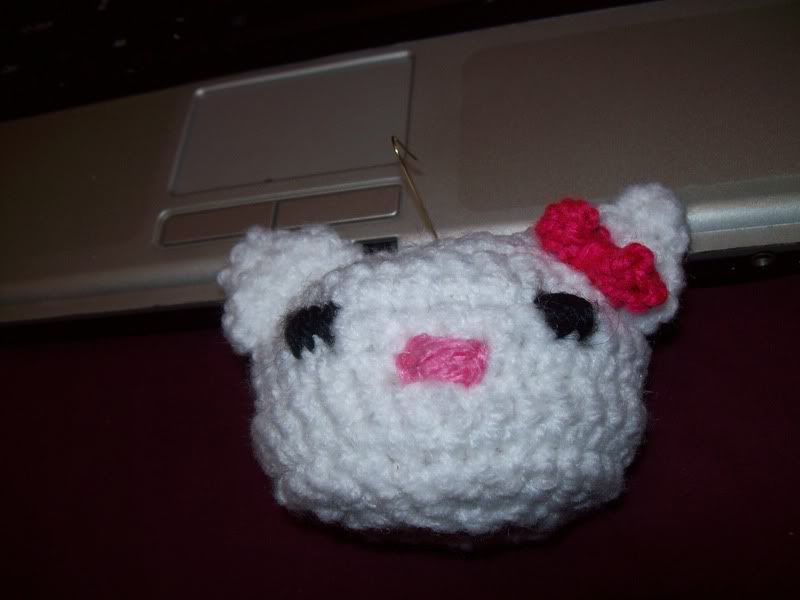 A Hello Kitty ornament for my friend.
Tomorrow my mom is having some work done on her stints in her heart, so I'm fully expecting the commission socks to be finished. All I have left is a toe and they will be done!
Well, I'm exhausted so I think I'm going to go to bed now.
TTYL