Here we go:
Orange guy!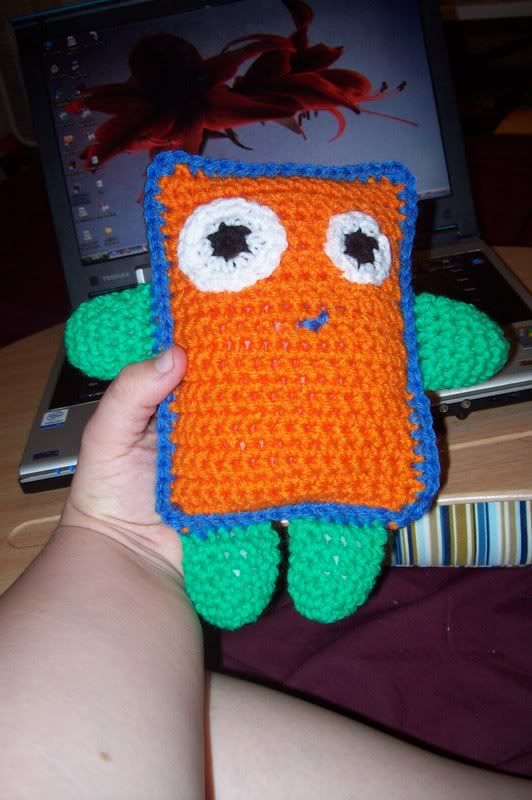 Pink blankie! Made from 3 skeins from the stash !!!!
American girl doll bought for $47 at antique store holding Lime and Violet sock yarn:
I have sent the doll out for cleaning and limb reattachment. After repairs she is still $30 cheaper than buying one new off the website.
I also ordered a Blythe doll that I've wanted forever! I'll probably be receiving her next week sometime. Kit (the AG doll) will be back in a few weeks from her doll hospital stay. :)